BREAKING INTO CONSULTING: What is Consulting?
BREAKING INTO CONSULTING [PART ONE OF SEVEN]
Hello Friends!
And welcome back to my Recruiting Series, published weekly every Wednesday ~ 12 PM PST, where I cover advice, tips, and tricks on breaking into industry, networking, and finding your dream job/internship.
I've gotten a lot of requests for learning how to break into consulting, so these next couple of newsletters will cover just that [P.S. Check out this link for free consulting prep resources my friends and I have collected over the years!].
If you already know what you want to recruit for consulting and want to get a head-start on case + interview prep, again check out this free
for +30 free case books, guides, and consulting prep resources!

As always, if you would like to be updated whenever I write new content, please click on the subscribe button. And if you have any suggestions on topics you would like me to cover, feel free to comment below or DM me! In the meantime, if you like these newsletters please heart react ❤️this post up above and show some love 😊😊😊😊
I am also working on a new podcast with friends that covers recruiting tips and tricks - as well as how to succeed on the job/internship - featuring industry guests (recent postgrads, recruiters, professors, executives, and more) and their lived experiences + insights. Some of our first episodes are being workshopped right now, with guests from McKinsey, Accenture, Google (who is also a college influencer, we stan), Kleiner Perkins, Salesforce, and much, much more! Our podcast aims to help make recruiting and networking more casual, genuine, and empowering, so if you have any suggestions, again please free to comment below or DM me :)
As soon as Episode Zero goes live, I'll be sure to update you and post on social media, so stay tuned for more!
---
Agenda
Consulting this, consulting that. If it isn't banking, product management, or any other number of "clout-worthy" roles, everybody seems to want to do consulting.
So… what even is consulting?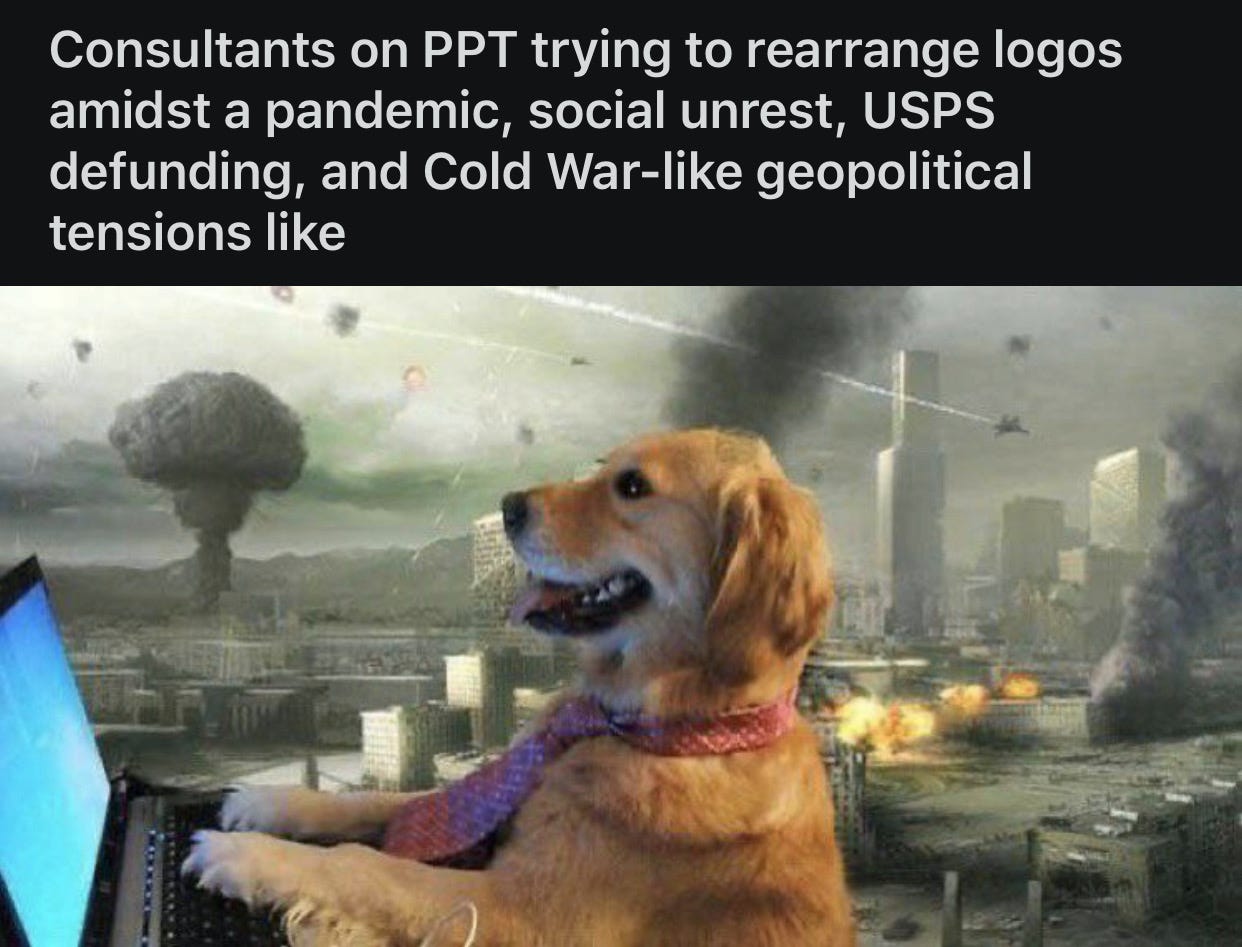 This guide is split into seven parts, and certain sections may more relevant than others depending on your experience, year, and familiarity with what consulting is.
This week in Part One, we'll go over what exactly is consulting - and the types of consulting - and learn more about consulting firms and players. We'll also explore what consultants do - the nature of their work, their roles, and their everyday lives on the job. Later today, you may or may not see another newsletter by me (lol okay, spoiler alert, you will) that will cover Part Two of 'Breaking Into Consulting'. So, by the time you read this newsletter, if you are interested in recruiting for consulting look out for the next couple of posts! They'll be sure to tackle the more granular details of what it's like recruiting for consulting (especially in regards to the case interview).
PART ONE
What is consulting

Why consulting

What do consultants do
PART TWO
What do consulting firms look for

Preparing for consulting recruiting by year (re: freshmen, sophomores, etc.)
PART THREE
An introduction to case interviews

Some quick tips and tricks (before we really get into it…)
PART FOUR
How to: frameworks

Crafting 'bespoke' frameworks
PART FIVE
How to: market sizing

How to: mental math'ing

Useful formulas / equations
PART SIX
Creative problem-solving techniques

How to: data visualization / interpretation

The recommendation / synthesis
PART SEVEN
Preparing for PEIs and Behavioral Questions

Preparing for Cultural-Fit Questions
PART EIGHT
General best practices

Concluding Thoughts
So, with that said, let's dive right into it!
---
What is consulting?

No, really, it does.
First off, consulting is an incredibly nebulous term. See below.
---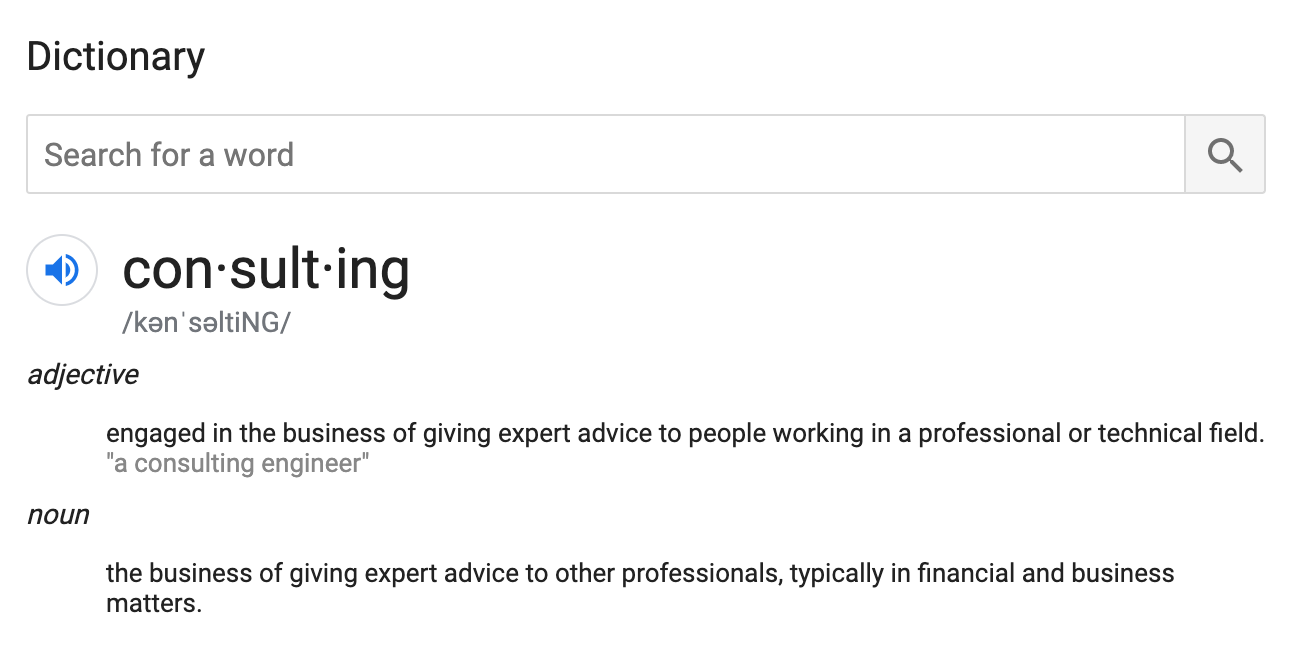 For starters, you may be coming into this newsletter with a vague conception of what consulting already is. Perhaps firms like McKinsey and Accenture pop into your mind, or maybe those weird consulting clubs that constantly pepper you with flyers do.
There are strategy consultants. There are management consultants. And while these two sub-types often heavily align in terms of work flow and culture, they are not to be confused with technology consultants. Or tax consultants, financial advisory consultants, IT consultants, human capital consultants, college club consultants, or the hundreds of other sub-types of consulting.
Indeed, at its basest value, consulting is literally just the business of anyone - no really, anyone - who can exchange "professional services" to a business in exchange for money. For instance, a programmer who sells bespoke software might be referred to as an "IT consultant" or a "software consultant." An accountant who [hopefully, since she's an account] provides tax advice can thereby be considered a "tax consultant." The word "consultant," as you can see, is a pretty abstract title.
So, when we talk about Management Consulting / Strategy Consulting, this is probably what you - the ambitious job/internship hunter you are - actually want to learn about.
This form of consulting (and what I will refer to as "consulting" for brevity's sake) essentially refers to an umbrella set of firms that assemble the "top minds" of the undergraduate, MBA, and graduate worlds (re: young people who are smart but have no discernible skills besides knowing how to talk pretty and make prettier PowerPoint slides). I joke, because - as you will learn in this newsletter - there is a lot more intrigue that [surprisingly] goes into consulting. Moreover, many people in the consulting world are actually "experienced" hires (re: professionals who worked in industry and possess technical skill-sets, who have now entered consulting in an elevated role, often as principals and even partners/managing directors).
But I digress: consultants are typically young (which some interpret as code for inexperienced) business analysts engaged in projects that help clients - be they Fortune 500 companies, private equity funds, nonprofits, even sovereign states and government authorities - solve problems and improve performance.
For a fantastic read on the history of consulting, I would absolutely consult (re: pun intended) with Wikipedia as well this post by Street of Walls. Such a reading may provide further shed context on consulting and its evolution throughout the past century, but it likely will not answer a burning question you or may not have:
Why is consulting even a thing?
---
How does consulting work?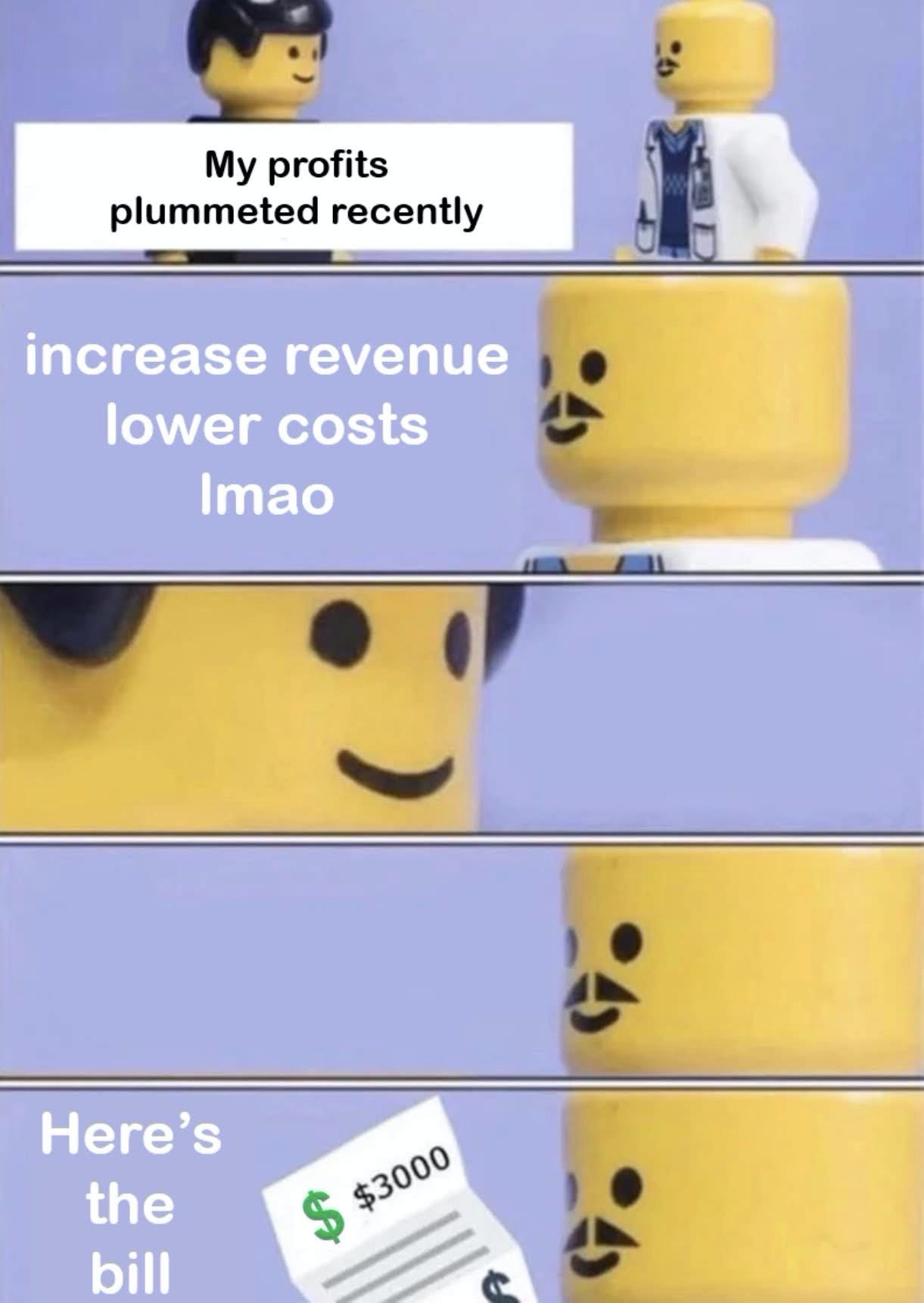 Most consulting firms hire young people - typically undergraduates from "elite" target universities - to help their clients, some of the biggest and most powerful business and political entities in the globe, solve problems of impossibly transnational scales.
Wait, what the hell? How does that work?
These newly minted grads (lol it me) barely know how to file their own damn taxes. How could they possibly reverse decades of profit decline, introduce a new product to market, digitize entire supply chains, and advise executives and investors - who have spent most of their lives navigating their industry, their intellectual and professional domain - on critical initiatives and strategies they essentially know nothing about?
In short, how are consultants even remotely qualified? How is there a market for this?
And yet, here we are. The global industry TAM (total addressable market) is valued at a respectable ~$132B USD, among the largest of all professional services. While the market for consulting declined 18% yoy (compared to >$160B USD in 2019, due to economic contraction from COVID-19), some consulting firms are continuing hiring fresh undergrads and MBAs, and in certain client verticals - pharmaceuticals and biotechnology, healthcare, government, technology, media, to name a few - business is booming. Moreover, even before COVID-19, consulting firms have always found it incredibly easy to attract global talent from universities all over the world.
The reason for consulting's alluring success, therefore, is sixfold. The first three are common talking points. The latter half are, however, hidden advantages that may - or may not - come off as a surprise to you.
First, consultants provide an 'objective' outsider's perspective. They are the "third eye," the 'friend' (if you pay your friends for advice, I guess?) that doesn't sugarcoat things for you, that tells it like it is, that keeps it real with you. Because they are external to the client organization, consultants can also provide "fresh", "innovative" perspectives that clients may not have been able to reach on their own.
Second, consultants can provide that additional horsepower to invigorate and revitalize a critical business project. The clients' employees are likely busy with their own day-to-day tasks, responsibilities, and obligations. New "transformative" projects might be a distraction to such workers, and hiring consultants as temporary ad hoc corporate mercenaries to just "get the job done" is actually quite appeasing.
Third, consultants can actually be quite specialized and offer technical value clients may not have in-house. When you hire a consultant, you're not just hiring him or her. You're hiring the organization itself, and this means enjoying ALL its strategic resources, knowledge, and talent. You obtain a golden ticket to access its professionals - anywhere in the world, and in any specialized domain, function or industry - that possess skills ranging from AI-driven supply chain reconfigurations to ML powered chronic disease screening models. Consultants go beyond telling clients to "decrease costs, increase revenues, increase profits lmao," and many are often highly specialized professionals who - while expensive to hire in-house - are quite affordable when hired on-demand as consultants.
Fourth, consultants make for perfect political cover. They serve the recommendation, they take the heat, then they leave. For instance, if a team of consultants is brought in to advise a coal plant CEO on cost cutting strategies, they may likely suggest laying-off its workers. The CEO, under the guise of relying on the "objective" numbers backed by a qualified, prestigious third party source (this is where reputation for a consulting firm comes in extremely handy), can therefore more easily sell this solution to his or her shareholders and management team.
Fifth, consultants - at the end of the day - can best be described as corporate mercenaries, and are incredibly political expedient because they are efficient, calculating, and temporary. Sometimes, clients who brings in consultants - be it a VP, a COO, perhaps even the CEO him or herself - already "know" what the answer to their problem is. They just want the consultants to "validate" their pre-conceived solution, provide a qualified seal of approval (the stronger the brand of the firm, the stronger this seal becomes), and help the client make his/her case for said solution. In the corporate world, politics is key (and by key I mean nasty). Executives are constantly pushing their agendas - some for the good of the enterprise, some for the good of their self-interests - and consultants are armed mercenaries simply sent to "fight" for the side that pays them the most money. Okay, this is an incredibly dramatic (and high-key overly exciting) take on consulting; most projects aren't this intense, but a good consultant needs to be able to read the mood and contextualize the nature of their engagement. But more on this in future newsletters :)
Sixth - and perhaps more innocently - executives may genuinely not know what the solution their problem is, and are swamped by their day-to-day tasks and duties. Coming up with a strategy - and backing it up with rigorous data-driven models and techniques - and packaging it into a written proposal (re: business plan, pitch deck, slide deck, etc.) is legitimately hard work. Not everybody has the time for this kind of intellectual odyssey, but consultants paid to slouch over laptops, crunch numbers on excel, and move icons on a 120 page slide deck for 80-100 hours a week do.
Keep in mind, though, that if you are still skeptical about the value of consulting… so are most people in the real world. Even when you are brought on client-site, you can be surrounded by hostile employees who see your presence at best as a distraction… and at worst a threat to the beloved status quo (re: still having a job, not having to do any new/different work, in general people love the status quo and hate the uncertainty that comes with change). Consultants, by definition, are agents of change, and because it is their nature to serve very particular interests (re: whoever is paying them), they are often in the cross-fire that is corporate politics, drama, and tea. This is actually where - in my opinion - you as a consultant will learn most. Being able to navigate such complex environments, diffuse organizational conflict, successfully negotiate (often times with openly hostile players), read the room(s), and become an empathetic and emotionally intelligent + adept leader are key KEY KEY KEY skills in the modern workforce. But let's not get ahead of ourselves, shall we? We haven't even gotten to recruiting yet, and you may not be convinced that you want to even do consulting.
So let's not get sidetracked — on to the next section :)
---
Why consulting?
Yeah, sure, there's "clout" behind consulting, but why would someone want to do something so controversial, so internally problematic, so soul-sucking (fantastic read, if anything check this link out!), and so unfulfilling?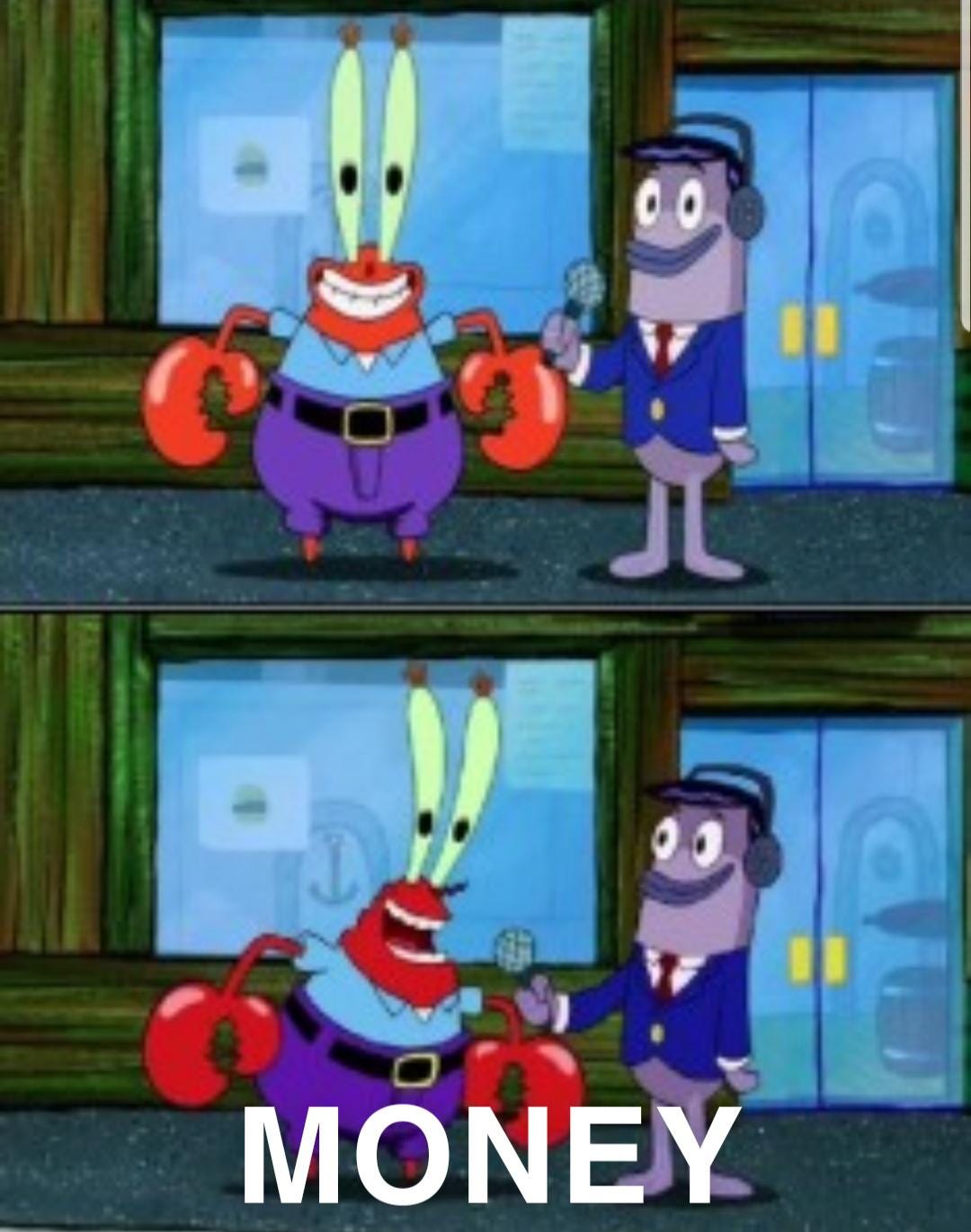 Funny enough, while consultants - even fresh off graduation - do make a good deal of money (~1st year salary base typically $75k-$90k with anywhere from a $5k-$15k signing bonus and $1k-$15k performance bonus for a total of ~$100k/year, not including healthcare or other benefits), if your goal was to immediately make money you'd honestly have been better off pursuing software engineering or investment banking (or, even better, hedge funds). Emphasis on 'immediately', however, because everybody knows you won't ever really get rich working for somebody else.
A big reason why many pursue consulting, therefore, is because it provides young people an incredible opportunity to learn and practice the 'CEO mind-set' right from the get-go. You get to directly advise and counsel powerful CEOs and executives on pressing business problems, often times personally providing your insights and presenting your findings. You get to work with the best and brightest, and absorb your firm's treasure trove of proprietary knowledge and tools. You can have a direct impact on a company's, government agency's, or nonprofit's growth trajectory, and see the fruits of your labor tangibly reflected in their performance thereafter. And the learning curve is insane; you will likely learn more about the world and running a business, leading/working in a team, navigating complex political environments, and picking up new technical skills (if you consider excel modeling and decking technical, though many analysts do pick up valuable data analysis skills like SQL and Tableau) in your two years as an analyst than you ever will over the course of your entire life.
This is not hyperbole; consulting is very much a role that gives to you as much as you give to it. There are plenty of other reasons why consulting is a great professional choice, but I personally find the opportunities for learning to be the most compelling.
The projects you can be staffed on can also vary greatly by industry and function; one project you could be conducting due diligence for a private equity fund, the next you can be whisked away on a market entry case for a consumer-tech company in Indonesia, pricing strategy for a pharmaceutical based in London, ad infinitum. Work is often segmented by industry (technology, media, financials, etc.) or function (growth, M&A, operations, digital, etc.). The point is, the world really is your oyster; you hypothetically can do it all, working across industry and function, and rapidly build up your knowledge and skill-set. Of course, that's [a whole lot] easier said than done, but it is another compelling reason to choose consulting straight out of undergrad.
You can check out this link for more reasons for "why consulting," but for the time being let's hop on to the next section and figure out what consultants actually do.
---
What do consultants actually do
Before I end today's newsletter, I want to give you a sneak-peek on what consultants actually do. I know I joked about moving text and icons half a centimeter on PowerPoint and yelling at the laptop screen when Excel crashes, but surely there's more to consulting than that? Right?
Yes. Yes, there is. Funny enough, I wrote this newsletter under the assumption that you, my reader, my target market, have already made your mind on consulting. Or perhaps you're like me, yet another consultant, just looking at what another a$$hole has to say about consulting and recruiting. Either way, below are some examples of things you actually do as consultants, crowd-sourced from my network of friends who live and breathe consulting (at least when they're on client-site and in the office, once they're off it's sleep + Netflix + crying alone in their overpriced SF/NYC apartments):
ON THE JOB (i.e. on client-site, business development, etc.)
After a lazy weekend back in the Bay, it's time to get back to work in a client site in the South West (we love traveling!!!). I'll wake up at 5 AM, Uber to the airport, read my emails + work on slides/models on the plane, Uber to the client, meet with my manager and team, attend client meetings (while managers present, I will field questions), take meeting notes and condense them into brief snippets for my team, interview employees to understand current digital capabilities and how they align with our proposed digital re-organization recommendation, edit my managers' and consultants' slides (re: production), and universalize our decks. While this is all happening, I'm pretty much always with my team, constantly interfacing and checking each other's work, updating each other, etc.

When I'm on the bench and not immediately staffed on another project, I take the time to help partners/managing directors or principals/managers sell work (re: business development or "BD work"). Partners (who are called MDs in publicly traded companies like Accenture, if the consultancy is a partnership then the top dogs are called partners) typically specialize in a particular industry or function, and engage with clients in their shared domain of expertise. I will essentially help my partner collect data and put together a "pitch - which could be anything from conceptualizing a new market entry strategy to an M&A play - to targeted clients we know would be interested in such a project.

I'm working on a crisis management case, and so all day, morning to evening, I am collecting data from consumers (scraping social media, qualitative interviewing, etc.) to gauge brand leakage and damage. We collect data to test our initial hypotheses and validate potential recommendations by using Excel to stress-test our analysis. I also use Tableau to visualize our insights in a way the client can understand, and demonstrate the extent to which the company is experiencing customer churn. During this time, I also interview employees and internal stakeholders to understand industry dynamics and nuances (and gauge initial optimism / support for initial hypotheses).

On my project, I've been given a lot of responsibility directly communicating our team's findings to the client. Before we do that, however, I always check in with my team and direct manager. After fine-tuning our deliverable over a quick lunch meeting, we head over to the client. Sometimes, everything goes smoothly and the client loves our work. Most times, though, the client isn't, and my manager will inform the team that the client is unhappy and has provided her a list of complaints (re: scope is too narrow, deliverable is infeasible, why haven't you considered XYZ, etc.). We have to make major adjustments, so our team will meet and intensively outline a plan to tackle the situation. Divide and conquer (and by divide and conquer, we mean the analysts do all the grunt slide work), and get ready for the client meeting the next day to present our updated deliverable.

On my last project, as I approached the apex of our client engagement, my team and I were preparing like crazy for the final deliverable to the CEO (our senior-most client). We've made a lot of edits over the past few weeks, and we're finally ready to present our ultimate findings to the CEO and his management team. My manager is leading the clients through our slides, and the CEO is constantly asking questions and derailing the flow (which is perfectly fine! In fact, it's good for the CEO to be more engaged than disengaged, it means they are actually finding value in our findings!). Since I workshopped most of the slides and collected most of the data, I - even as an analyst - spend most of the Q&A time entertaining his questions and walking him through our analysis. I have to know the numbers inside-out (what they are, where they came from, how we got them, and the "so what"). It's nerve-wracking, but great experience!
'OFF' THE JOB (i.e. team socials, friday's in the office, etc.)
I'll open my work email and just see hundreds and hundreds of un-opened emails. Some of it is spam. Most of it is emails from other analysts who are interested in learning more about my project and want to roll-in, recruiters who want me to help with an information session and recruiting event on-campus, or reminders to join a mandatory training workshop for senior analysts. I need to curate my inbox and make sure I don't miss anything important, and I will usually spend every Friday morning back in the office managing my work mail. This takes around thirty minutes or so, I'll flag important emails and respond to them later as I clean my inbox.

In my company, there are things called "Extra 10%" activities, which are basically projects we take on on top of what already do as full-time consultants. I especially love spending my time with the recruiting teams, and work with my affinity groups (re: in-firm diversity resource groups, can be for race, gender, sexual orientation, etc.) to coordinate diversity recruiting. I'll go on-campus, host and organize information sessions, formalized career center coffee chats, and help build a candidate spreadsheet tracking which student attended and which one talked to which associate consultant, consultant, etc.

Networking. I've never networked more and harder in my life than at the firm. Networking is key to finding your way around the company - finding the "rockstar" partners and principals, finding the most exciting projects, and getting connected to the power players of the firm - and basically reducing the probability of being staffed on yet another procurement project. Basically, you have cold introductions - where you just cold email a partner or principal you're interested in - and you have warm introductions, where a team-mate, past manager, or career counselor will introduce you to another person of interest. The latter is the most effective, and it's why going 110% on your projects is key. Your team-mates are your most valuable resource, and having someone back you up is key. Consulting relies on the strength of the firm's reputation, and your success in the firm similarly relies on the strength of your's.

Our firm has internal research groups that conduct research and provide them to clients as part of our proprietary, in-house knowledge practice. While they don't directly make money, they are an incredible value-add for our clients and are a huge reason why clients are sticky and love repeat-engaging with us. I help our researchers conduct analysis and collect data, and I get to engage with so many different teams. I personally got to work with our teams researching 5G IoT applications for NA customers and households, and our work is even published!

We have a lot of socials, and first year analysts every week have the chance in their free time to attend company-sponsored happy hours and bonding socials. Every Friday, we have happy hours in the office and basically get to chow down on free food and drinks. We mostly use the time to de-stress and just chat, but it's also a great time to randomly chat with other people - some of whom work in different teams, many of whom are even managers and MDs - and network. Some analysts are in charge of organizing socials, and are handed a budget with which they can use to do anything. When I was a first year, we've done everything from axe throwing and bowling to drowning in bottomless mimosas in a casual Sunday brunch. This is definitely strategic, as it provides analysts a time to detox and [partially] escape the stresses of a typical work week, but it honestly is a great time to get closer and bond with your starting class and team-mates.
These were just a collection of experiences across a few of my friends in consulting, so take these with a grain of salt. Be sure to network with others, and get a more well-rounded perspective of what consulting is. Some people will choose to work more on social impact projects. Others are more heavy on research. The beauty (or horror, if you enjoy structure) of consulting is that no day is the same. And no consultant's work life - even if they are on the same project - is uniform. There is so much variance in the work itself that it is practically impossible to boil down what consultants do in the span of a single newsletter (or any medium, for that matter!).
---
Concluding Thoughts
I hope that, in this newsletter, I have been able to strike a balance between understanding what consulting is - and what it isn't - and dispel any romanticized expectations of what the work is actually like.
And in future podcasts with industry guests - many of whom are in shoes you may wish were yours - we'll discuss exactly this: what is consulting actually like, what do we really do, and how do you actually succeed (getting into the firm, of course, but also, and more importantly, succeeding once you're in it).
That being said, the reason why you've made it this far in the newsletter is probably because you are interested in pursuing a career in consulting. If this is the case, then stay tuned for the next couple of newsletters in the 'Breaking Into Consulting' series!