A Guide to Acing Interviews [PART I]
VOLUME FOUR in the 2020-2021 RECRUITING GUIDE
Hello Friends!
And thank you so, so much for tuning into the fourth installment of my newsletter. I'm really exciting to create this kind of content for you, and I am passionate about providing resources and opportunities for students who face an uphill battle when it comes to applying to jobs, internships, and even college. In the coming weeks, I will also be posting content on college lifestyle and advice, as well as provide commentary on current events, politics, markets, and more.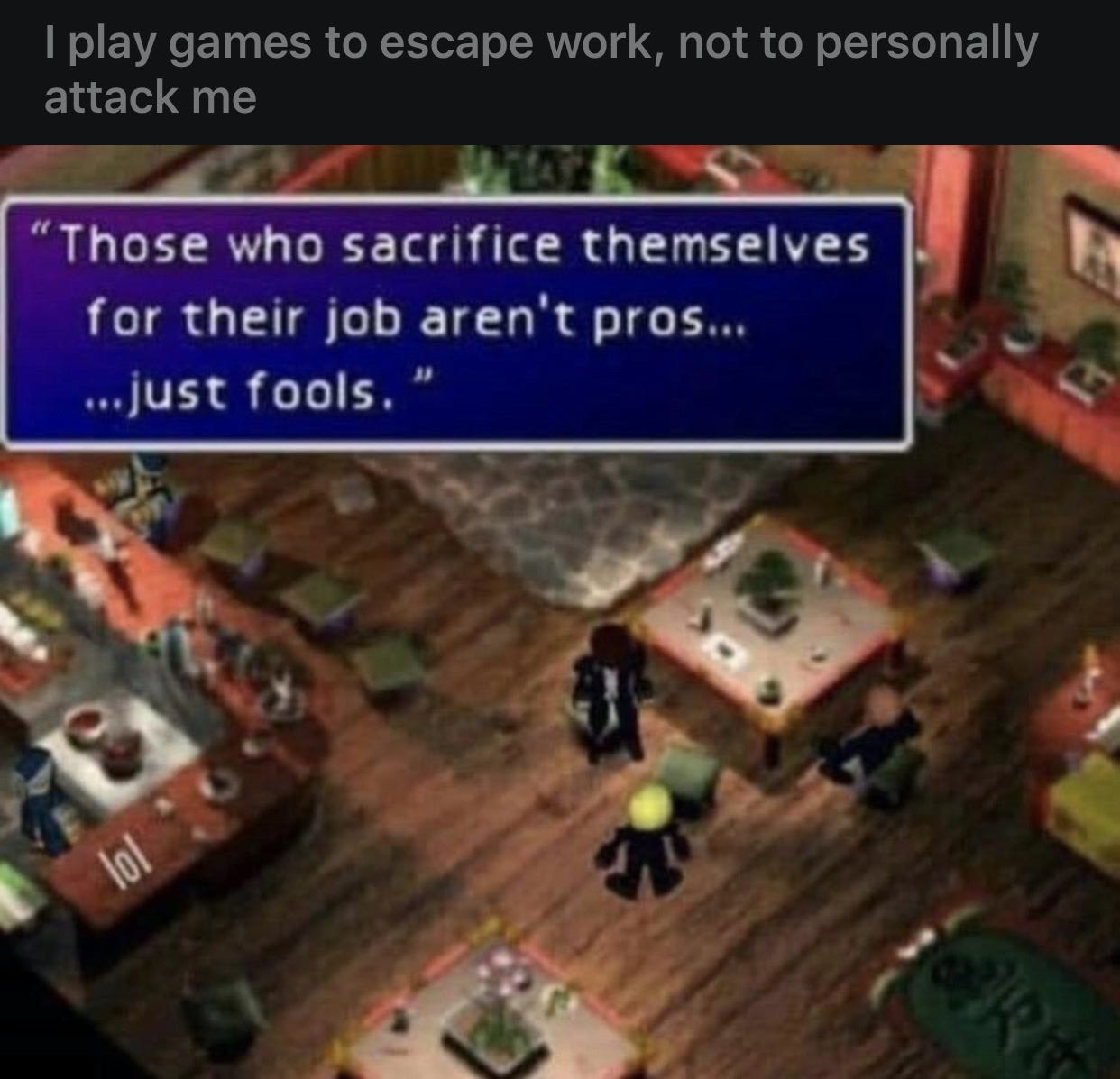 If you would like to be updated whenever I write new content, please click on the subscribe button. And if you are interested in receiving this content in a more visual format, I think you'd enjoy my YouTube channel as well 😊😊😊😊
On that note, in today's newsletter, I will be covering interviews and how you can ace them and stand out in a recruiting process that is only becoming more and more competitive.
So, with that said, let's dive right into it!
---
As you already may dread, this is "Part One" of a Two-Part series. So you know this Interviewing Guide going to be very, very long.
Thus, in advance: thank you for your patience :)
My 'Interview Guide' is divided into ten distinct sections, so please feel free to read section by section at your own pleasure. Part I will focus on the first five sections, and Part II will focus on the latter five.
Please note that my 'Interview Guide' will mostly focus on behavioral and cultural-fit interviews. Technical interviews range from casing and market-sizing to brain-teasers and coding challenges, and the sheer breadth of possible topics that can be examined would be too much to explore in the scope of [even] two separate newsletters.
That being said, Part II will cover general best practices in technical interviews, and in future newsletters I will be writing guides on how you can ace case interviews in consulting, product marketing + management, and other roles.
Moreover, if you are interested in learning about other technical formats in interviewing, please let me know in the comment section below! I would be more than happy to cover such topics in future newsletters and videos, and bring in guest expert speakers who can provide their analysis, experience, and insight.
Also: please feel free to skip and choose sections based on your individual experience and preference. You may be preparing for a final round interview with Goldman Sachs tomorrow morning, or you may have never been in a single interview your whole life.
No matter your familiarity with the concepts, read and interact with my content at whatever speed you are more comfortable with 😊😊😊😊
PART I
What are 'interviews'

Getting started

Preparing for virtual interviews

Crafting your elevator pitch

Preparing for 'behavioral' interviews
PART II
Preparing for 'cultural-fit' interviews

Preparing for 'technical' interviews

How to practice interviewing

Best practices + guidelines

Concluding thoughts
---
What are 'interviews'
Interviewing is the final step of the recruiting process. They can last anywhere from 20 minutes to an entire weekend, and can take place by phone, Skype, Zoom, coffee shop, university career center, or in the firms's offices.
Some firms only have one interview round. Others have been recorded to have as much as nine (looking at you D.E. Shaw). Some firms only offer virtual interviews. Others, if you are fortunate enough to receive an invitation for a final round interview, will pay for your flight, room, and board to their corporate headquarters and provide an extravagant weekend of networking opportunities, lunches and dinners, and multiple rounds of interviews staggered in-between (re: superday).
There is so much variance as to what an interview is, that it can be overwhelming to begin preparing for them.
But, at the end of the day, all interviews strive to understand one crucial element of who you are as a candidate: what are you actually like as a person?
Your resume, cover letter, and overall job/internship application paint a rather two-dimensional portrait of who you are. Even then, interviews are a pretty imprecise measure of who you are as a person as well. But they are still much, much better at demonstrating your personal qualities: how do you convey yourself? What are your attitudes and values, principles and behaviors?
Yes, interviews will test you. They will test you on everything from your knowledge of the job/internship role to the breadth and depth of your professional and interpersonal experiences and accomplishments. They can even test your knowledge of technical subject matter (if relevant) as well as your overall aptitude for analytical and/or creative problem solving.
But most importantly, interviews will test your personal and cultural fit within the team and wider company.
Are you a person the interviewers can see themselves working with?
Are you a person the interviewers can see thriving in the team and the company?
You can have all the knowledge, experience, skills, and degrees in the world needed to kill the job, but if you're not seen as someone they want to work with: it's game over.
A commonly misunderstood portion of the interview is that it's mostly skills-based. That is, if you're skilled enough, you'll get the job.
While reasonable, it's not entirely true.
In life, you will constantly see people on the job (or in a particular university, not to spill tea or anything LOL ) who don't seem like they belong there. Maybe they belong there. Maybe they don't.
But one thing is for certain: in the professional world, it is NOT about being the smartest person in the room. It's about being PERCEIVED as the smartest person in the room, and that often times is simply reinforced by how much that person is liked.
EQ > IQ. Remember this, because it's a crucial principle that needs application in the interview, whether it's in the first round or a nerve-wracking superday.
---
Getting started
In a nutshell, interviews can be divided into three distinct formats: behavioral, cultural, and technical. Along the way, they test your background (past achievements) in order to evaluate your potential (future promise to the team and firm).
Background
Interviews are a way for the recruiters to get to know you, but also for you to get to know THEM and the company + role. In the beginning, they will introduce themselves and will ask you to introduce yourself (re: the classic "tell me about yourself" question). This is your elevator pitch. Then, the interview will progress along the rest of the stages (behavioral-cultural-technical-etc.) until the end, when the interviewer may offer to invite you to ask some questions to them. This guide will cover best practices when asking questions, but in general this is where you can express interest and passion for the role and company, and demonstrate curiosity for learning more about your interviewers. This is one of the most under-looked aspects of interviewing!
Behavioral
These interviews test your 'character' and how you act in certain situations. Interviewers evaluate and assess past behavior as an indicator of future performance, asking questions like "tell me about a time you worked with a challenging boss/co-worker," "tell me about a time when you lead a team," and "what has been your greatest obstacle, and how did you overcome it?" These questions are deliberately open-ended, and are designed to test how you express key moments in your professional and/or academic experience.
Cultural-Fit
This kind of interview tests your cultural 'fit' in the wider organization, and how well you align with its values, principles, and vision. Interviewees evaluate personality and attitudes as an indicator of how well candidates would fit within the team, department, and wider firm. They are essentially determining if they like you or not, asking questions like "why us" and "what are your hobbies and interests?"
Technical
These types of interviews test your knowledge and/or aptitude for a given role, and are often used in consulting, investment banking, software engineering, product management, UI/UX, etc. They examine your ability to solve problems; for positions that are technical in nature, technical interviews evaluate your skills and how they translate to the job itself. In roles that are more analytical and/or creative, they test your problem-solving skills and how you accomplish tasks under pressure.
Potential
In sum, interviews 'test' your ability to succeed on the job, simulating an environment that allows recruiters to firms to assess your overall skill, fit, and future potential within the firm. Interviews are by no means perfect, but they are the best current measure companies have ultimately evaluating candidates like yourself.
Initial Preparations
No matter what you're recruiting for, every interview for every role and company will always begin with this omnipresent question: tell me about yourself. Prepare your elevator pitch, and if you haven't though about it yet: no worries! This guide will cover how you can best structure your elevator pitch and story, so keep reading for that!
While you're preparing for interviews, you should also research the company you're applying to and the person who is interviewing you.
Finally, find not only friends but also mentors to practice mock interviewing you. Then do the same for them. Take these sessions seriously, and push yourself out of your comfort zone. I also suggest running mock interviewers on the interviewer side as well, as you will begin to get a feel of what interviewers are looking for when assessing candidates. In this guide, I will provide a framework for how you can best structure and give feedback for mock interviews, so stay tuned for that as well.
Moreover, if a coffee chatter offers to practice interviewing with you, or if your school offers mock interview sessions, don't hesitate and take it!
Perfect practice makes perfect, and you'll need all the resources you can get in order to best prepare for your interviews.
---
Preparing for virtual interviews
In virtual interviews, you may be answering scripted questions and recording yourself or you may be interviewed by another person (or two) via Zoom, Skype, or any other video messaging platform. Regardless, here are some best practices to get you situated:
Stress-test your technology

Set up your background, and minimize distractions

Prepare like you would an in-person or phone interview

Don't read off a script, as tempting as that is

Check your body language using your own screen

Dress the part (business casual up top, business wild down below)

Be just as enthusiastic and energetic as you would be in-person

Follow up and send a thank-you note ~6 hours after your interview
In general, virtual interviews aren't substantively different from in-person ones. The format and medium have changed, but the questions (and stress) generally stay the same. Preparing for the two will largely take the same steps, so buckle up: we're now heading into the more content-heavy bits of my Interviewing Guide.
---
Crafting your 'elevator pitch'
In my Networking Guide, the last section we covered was the elevator pitch. If you are unfamiliar to the idea of an elevator pitch, definitely check this section out first. My Networking Guide goes into how you can structure your elevator pitch by providing frameworks and examples, as well as best practices to keep in mind when constructing your story and verbally presenting yourself.
That being said, if you are familiar with the elevator pitch - and perhaps have even developed one yourself - it's time to stress-test it and put it in action.
Present your elevator pitch to a friend/mentor. Tailor it for the role are you are applying to; is your story relevant to the position and what it's asking for? Are you highlighting particular experiences, skills, and achievements that align with the job/internship description and what the job actually entails?
It's a talking point that's become sore from repetition, but everything you do - from your resume and cover letter to your elevator pitch - must be custom-fitted for the role.
Once you've mastered your elevator pitch - your story - it's time to head over to the final section of Part One in my Interviewing Guide: the behavioral interview.
---
Preparing for 'behavioral interviews'
In the behavioral interview, interviewers are trying to learn three things:
How you behaved in a real-world situation

The measurable value + impact you added to that situation

How you handle stress, pressure, and other life obstacles
Success in a behavioral interview is all about preparation.
Unlike technical interviews, there aren't [necessarily] wrong answers. Behavioral interview questions are aimed at getting to know the 'real' you. Being honest and genuine, and practicing structuring your answers that best tell your story and your qualifications, is the key to success here.
---
Types of Behavioral Questions
Teamwork
Tell me about a time you worked in a team.

Give me an example of a time you faced conflict while in a team / with a co-worker / with a boss / with a subordinate? How did you handle it?

Tell me about a time you needed help from someone who wasn't responsive.
Challenges
How do you handle challenges? Give a recent example.

How you do you manage your time and balance your academic, professional, social, and/or familial obligations?

Tell me about a time when you worked effectively under pressure. How did you manage it? What was the end result?
Leadership
Tell me about a time you lead a team.

Have you handled a difficult situation? How did you manage to solve  it?

What do you do if you disagree with your boss? Your co-worker? Subordinate?
Values
What would you say is your proudest accomplishment?

Tell me about a time when you took the initiative in a project.

How do you handle ambiguity when working with a team on a project?

Give me an example of when you had to get creative.
As you can see, there are thousands of possible questions interviewers can throw your way when asking 'behavioral' interview questions.
While you may want to prep some answers for the most commonly asked ones (re: see above), the most efficient use of your time is to develop 3-5 core stories that can be used to answer any number of potential behavioral interview questions.
To that effect, in the next section we will go over how we can best develop such stories and truly elevate our interview game by applying consistency and structure.
---
The STAR Interviewing Framework
Every question demands A STORY - not a highlight reel, not an off-tangent ten second remark or ten minute monologue. Preferably, for every question thrown your way, you will be able to respond with a one to two minute story that has a defined beginning, middle, and end that showcases your accomplishments, yes, but also demonstrates HOW you solve problems and execute upon key, specific goals.
The STAR (Situation-Task-Action-Result) framework can thus be used to structure your thoughts and general approach to behavioral questions. You should basically tell a STORY, and a good story usually always follows an easy-to-follow, memorable, consistent structure. 

First, I recommend developing your core 3-5 stories. Each story should center on a specific and unique project and/or experience. For instance, develop one story - ideally centering on your main accomplishment and/or achievement in a given role - for a particular summer internship, and create another for that time you were a counselor in a summer camp or worked as a cashier at Taco Bell (true story: I talked about my semester working at the Taco Bell on Durant, customer service truly is the ultimate test of strength). Look back to your experiences, and pick the most memorable.
Ideally, your story should encompass one - or more - of the following qualities:
Initiative / Entrepreneurial: In any job, you must be prepared to not only survive, but thrive, under ambiguity and adversity. More often than not, there will be no clear solutions and a whole lot of uncertainty. Firms value candidates who can show they have the ability to take initiative and navigate through murky times, all the while knowing how to prioritize their work to conceptualize and implement meaningful ideas, strategies, and solutions. Here, you demonstrate your innate curiosity and ability to drive and execute novel ideas.

Impact: Firms want candidates who prove they can drive and inspire change even within challenging environments. You may be expected to produce results effectively and demonstrate a track record of handling high expectations under high pressure. Here, you demonstrate your ability to execute under pressure and past examples of concrete achievements under your professional belt.

Leadership: You must be self-sufficient and able to take charge, regardless of experience, title, and position. Even if you have just joined the company, you may still be expected to quickly lead important work-streams, communicate with clients, and meaningfully contribute to high-impact, firm-transforming projects. You are expected to hit the ground running, and the firm is always assessing you not only as a present employee but also as a future leader.

Passion: Here, you demonstrate your energy and interest for the job, team, and/or company. This is not always applicable, but passion demonstrates a number of things. Are you fun to work with? Can you brighten up the team's day? Can you uplift, inspire, and empower fellow co-workers? Do you have the energy and vigor to withstand long work days, weeks, and months? Do you have the stamina to not just survive, but thrive, in a highly demanding and taxing environment? Or will you grind yourself out of the equation and burn out?

Problem-Solving: At the end of the day, in any job your task is to solve problems. In general, your ability to collaborate with others to achieve goals is a critical quality most firm look for, and your own aptitude for analytically and/or creatively solving problems is a huge indicator of your potential success on the job, as well as fit in the team and wider company.
If you are an incoming freshman or sophomore, chances are you won't have had too many formative experiences just yet. For y'all, stick to three. As you grow into juniors and seniors, you will have more stories to tell.
And if you are an incoming junior or senior, I would recommend you have 5 stories at your disposal. If you are applying for jobs or internships that have multiple rounds of interviewing, you do NOT want to repeat a story/anecdote you told in the first round in the final round/superday, even if the interviewer is different. Interviewers take and share notes, so if you're found repeating yourself it demonstrates that you lack the experience and history needed to succeed on the job.
Second, review each story with a friend and/or mentor. Have others critique and provide feedback. Does the story highlight the five qualities above?
As long as they do, you can adjust your stories to fit any possible range of behavioral questions that will be thrown your way.
In case you're still stuck on building your stories, I've outlined some examples of how one could structure a story through a series of both good and bad examples.
---
Bad Example
Question: Tell me about a time when you were a leader.
Answer: Last year, I was nominated Marketing Manager for my school newspaper. I lead a lot of students, and together we worked on a great number of initiatives. We revolutionized how we used data to adapt content strategy and posting times, and we were able to make more money by doing so.
I also lead the development of our first-ever mobile app, and created the Experiential Marketing team that launches, organizes, and executes on-campus events.
I learned a lot as manager, and my time as leader has shown me how important it is to imbue innovation and data into executive decision-making processes. It has also taught me how to lead with empathy, and I learned a lot by leading an entire department of 15 associates and 4 assistant managers.
What's Wrong: There's no story! Not only is there no cohesive message (re: am I trying to focus on initiative or leadership or problem-solving, or something entirely different?) but there is also no specific mention of a specific anecdote that details my time as Marketing Manager. Behavioral interviews demand specificity and concrete details. Pick one thing - data and content strategy, mobile app, or Experiential Marketing - and then drill deeper into the stories behind each accomplishment. Look to your own story, and see how you can go deeper in the story, away from the broader experience, and towards a single, specific accomplishment you can lay claim to.
---
Good Example [I]
Question 1: Tell me about a time when you were a leader.
Answer 1: I was leading the organizational transformation of my college newspaper's marketing ecosystem, where our paper's revenues were down 15% year-over-year and our business was approaching financial insolvency.
I was tasked by our board to revitalize marketing ops, and I sought to do so in three ways: diversify revenue streams, revamp our analytics to understand content performance and accordingly adjust editorial strategy, and improve on-campus presence and brand power.
To go a bit more in-depth on my second strategy, I lead my team in recruiting 4 new associates. We then leveraged Google Analytics to pinpoint valuable data on optimal posting times - across web but also in Facebook, Instagram, and Twitter - as well as identify and segment our most active and loyal readers' demographics and psychographics.
We discovered that our readers were mostly juniors and seniors - not freshman and sophomores like we initially believed. After interviewing our target market to understand their pain points and product preferences, we began developing analytic reports and presenting our work to the board and to Editorial, where our strategies were ultimately incorporated into our actual newspaper.
By adjusting content strategy and better serving our readers, we have consequently increased web reach by 15% and social media impressions by 25%, generating +$15,000 in Adsense revenues year-over-year.
---
Good Example [II]
Question 2: Tell me about a time you handled conflict. How did you resolve it?
Answer 2: A: I was leading the organizational transformation of my college newspaper's marketing ecosystem, where our paper's revenues were down 15% year-over-year and our business was approaching financial insolvency.
I was tasked by our board to revitalize marketing ops, and I sought to do so in three ways: diversify revenue streams, revamp our analytics to understand content performance and accordingly adjust editorial strategy, and improve on-campus presence and brand power.
As per my second strategy, we leveraged Google Analytics to pinpoint valuable data on optimal posting times - across web but also in Facebook, Instagram, and Twitter - as well as identify and segment our most active and loyal readers' demographics and psychographics.
However, we soon ran into a major roadblock. After interviewing target readers, developing our recommendations, and presenting to the board and to Editorial, even though the board was pleased, Editorial refused to incorporate our suggestions. At the time, I was extremely hurt and confused. But I wanted to understand why this was the case. And after spending 1:1 time meeting with editors, I realized that there was a huge issue of Business telling Editorial what to do, a history I had not done my due diligence to fully understand and contextualize. Editorial must remain independent, and it is essential that it remains free from any possible conflict of interest. After vocalizing my pride for our paper and our commitment to free press, I was able to make lasting friendships and help guide content strategy in a way that was respectful of our traditions but also mindful of evolving consumer trends.
By adjusting content strategy and better serving our readers, we have increased web reach by 15% and social media impressions by 25%, generating +$15,000 in Adsense revenues year-over-year.
NOTE: Notice that in both 'good' examples, even though different questions were asked, I used the same 'story' and adjusted key elements to better answer what was specifically asked. You may notice that, within STAR, the 'situation', 'task', and 'result' stayed the same. Only the 'action' changed.
This is the general approach you want to take with your behavioral interview approach. Develop 3-5 stories, rigorously test them using the STAR interviewing framework, and adjust accordingly based on what is asked of you.
---
Best Behavioral Interviewing Practices
With the STAR framework in hand as you prepare for behavioral questions well in advance, you will be more than ready for your interviews.
That being said, here are some best practices to keep in mind as you practice and prepare for the behavioral section of your upcoming interviews:
Read the job description carefully. Make sure your stories align with what the job is asking for. In general, the six key qualities (initiative, impact, leadership, etc.) are universally desirable attributes. If you are applying to a unique role - say, UI/UX or Architecture, where they inherently are looking for more creative and artistic individuals - make sure to highlight these qualities in your stories as well.

Prepare 3-5 core stories. If you have less than 3, you will seem unprepared and/or lacking in experience. If you have more than 5, you may find it tough to remember and communicate all the critical details you need to convey your experience and value.

One story can answer many questions. Don't worry about not being able to answer all the kinds of questions that could be asked. Interviewers tend to stick to common behavioral questions. But even if you confront one you've never heard of, by falling back on your 3-5 experiences you can consistently structure and communicate your stories without fail.

But remember: there is no one-size-fits-all approach. You can't always rely on the same story, and you will need to be able to communicate a diverse range of experiences unto your interviewers to demonstrate your professional history and expertise. This is especially true if you have to undergo multiple rounds of interviews with the same company.
---
Concluding Thoughts
This concludes Part I of my 'Interviewing Guide', and if you have any questions please don't hesitate to leave a comment below or DM/email me!
In Part II, we will explore cultural-fit interviews and technical interviews, as well as best practices for practicing (how meta) mock interviews and general guidelines for interview prep.
Stay healthy + happy in these covidious times, and best of luck with all your endeavors!
Y'all got this!!!!